Proper dental care makes a huge difference.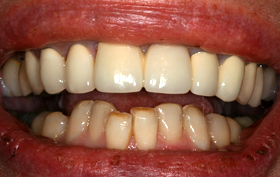 BEFORE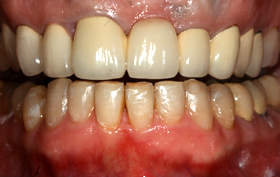 AFTER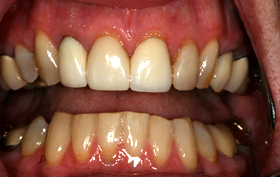 BEFORE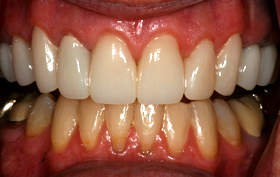 AFTER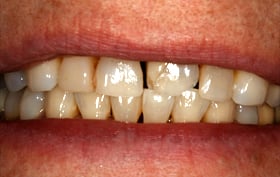 BEFORE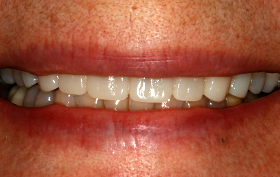 AFTER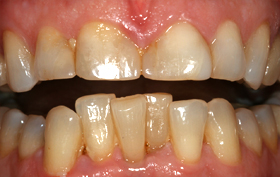 BEFORE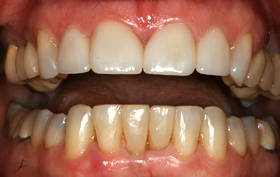 AFTER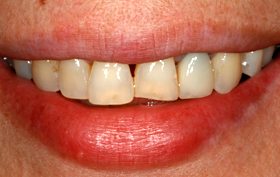 BEFORE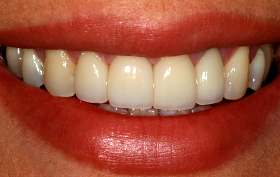 AFTER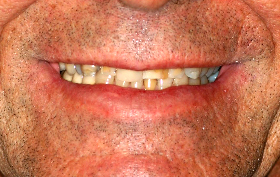 BEFORE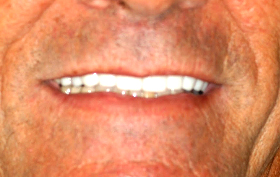 AFTER
Office Hours
Monday

8:30 AM – 5:30 PM

Tuesday

7:00 AM – 7:30 PM

Wednesday

7:00 AM – 7:00 PM

Thursday

7:00 AM – 6:00 PM

Friday

7:00 AM – 4:00 PM

Select Saturdays*

8:30 AM – 12:30 PM
* 2 a month
CareCredit
CareCredit is a healthcare credit card designed for your health and wellness needs. Pay for the costs of many treatments and procedures through convenient monthly payments.
Our patients leave smiling


Maggie is a very special and wonderfully nice person at this facility. My whole experience from Dr. Samuels providing me with perfect dentures in 2015 which are to this day a blessing in my life.

William S.



TRULY AMAZING! My whole life I struggled with the insecurity of my smile. It was really bad. I was absolutely shocked at how fast my teeth started moving. Dr. Samuels, Shannon and the whole staff are miracle workers. They are very friendly and make you feel at home. If I could give them 10 stars I would.

Aysia Q.



I have been with Lighthouse for more than 35+ years. Dr. Samuels stands by his work and patient satisfaction and comfort is his primary concern. The office extends itself to accommodate your busy schedule which is reflective in its posted office hours. It is always a pleasant and friendly experience to visit his practice. Patty Ulatowski

Patricia U.



I've been going to Lighthouse Dental since I was a kid and they've always been great. Everyone is friendly and good at their jobs.

James L.



I've been under Dr. Joy's care for years. I wouldn't go anywhere else. I've even followed her to her new practice site which is farther from my house. Best. Care. Ever.

Nadine S.



Friendly and personable staff, short wait time, good care! I am very happy with Lighthouse Dental!!

Abigayle C.



Dr. Joy is the absolute best! I have been seeing her as far back as I can remember! She is extremely professional, honest and very reliable! Her knowledge is above and beyond and always makes me feel extremely comfortable everytime I visit. The office staff is always a pleasure and always answers all my questions thouroughly. I highly reccomend Dr. Joy and the Lighthouse Dental team without any re…

Danny B.



Lighthouse dental is the only dentist I have ever been to and I can't imagine going anywhere else. Their customer service is excellent and the hygenists and dentist are always punctual and friendly!

Olivia C.



I brought my children to the office Last week and had a great experience! Between the front office staff and everyone in back was extremely nice and very helpful. Maggie was very gentle with my kids and their cleanings. Would recommend this office to anyone.

Rebekah M.



Maggie is professional and the best

William P.



I have been going to Lighthouse Dental Care and seeing Irina and Dr. Samuels for over 20 years. While I can not say going to the dentist is my favorite thing, I am pleased and grateful that I have NEVER had a visit where I am treated with less than great care! The office is very friendly and professional. Dr. Samuels and Irina are great at what they do and have managed to keep me cavity free. It i…

Sam G.



I love Lighthouse Dental! Maggie and Leona are fabulous hygienists. Dr. Samuals and his associates are outstanding dentists!!!

Candice D.



extremely pleased

Stephen P.



I have been a patient of Lighthouse Dental Care since I was 13 years old; over 20 years. I now have my own family and they are patients as well. Patient care is outstanding. Appointments are always on schedule, and follow up reminders are always given. My hygienist, Maggie, is Awesome and Amazing!! Lighthouse Dental Care is the Best in CT!

Jessica M.



It was a great experience. Leona took care of me and she's great. Answered every question and made me comfortable. Definitely would recommend anyone.

Giovanny M.



One stop office for all my dental needs. Extremely pleased with the friendly interaction with the staff at Lighthouse.

William Q.



I've been a patient here for years and have always had a good experience.

Glenn H.



Lighthouse Dental Care is an outstanding professional office. It is a place where you always feel welcome, the front counter associates acknowledge as you walk into the waiting room. My family has been using Light House Dental and Dr. Samuel for over 30 years!! All ll the hygienists are great, and they love their job!

Lili M.



Lighthouse Dental is the best!! I've been going here over 30 years. Dr. Samuels is knowledgeable, kind and sensitive to my needs. He is always up on the latest dental technology. Maggie my hygienist is super!! My teeth always feel fabulous when I leave and she always reminds me how to brush and floss properly. I can't imagine going anywhere else for my dental needs.

Linda K.



I came to Lighthouse Dental because I was unhappy with Aspen Dental whom I had been using. Dr. Samuels is extremely thorough and even though I really disliked going to the dentist the staff there is wonderful and makes my visits easy and comfortable. I was cold so they even had a blanket for me! So yes I highly recommend them. Donna Scholz

Donna S.