Proper dental care makes a huge difference.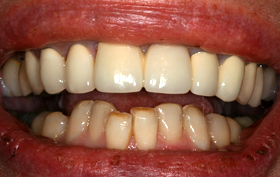 BEFORE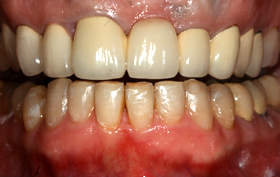 AFTER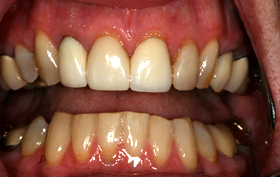 BEFORE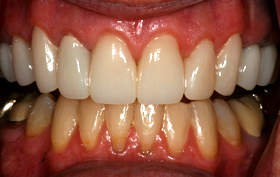 AFTER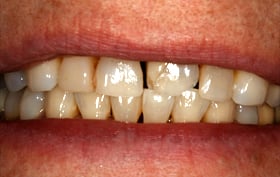 BEFORE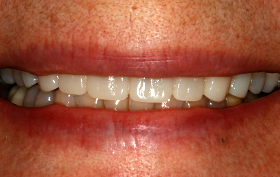 AFTER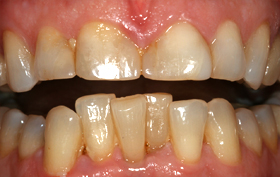 BEFORE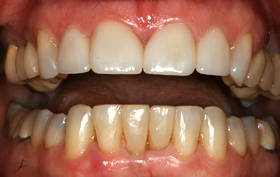 AFTER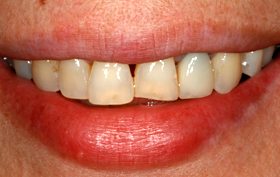 BEFORE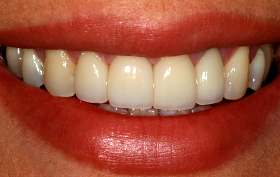 AFTER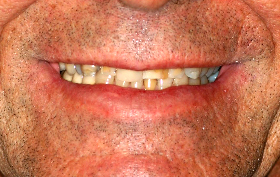 BEFORE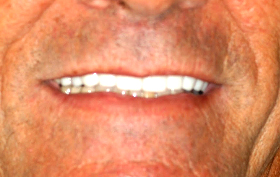 AFTER
Office Hours
Monday

8:30 AM – 5:30 PM

Tuesday

7:00 AM – 7:30 PM

Wednesday

7:00 AM – 7:00 PM

Thursday

7:00 AM – 6:00 PM

Friday

7:00 AM – 4:00 PM

Select Saturdays*

8:30 AM – 12:30 PM
* 2 a month
CareCredit
CareCredit is a healthcare credit card designed for your health and wellness needs. Pay for the costs of many treatments and procedures through convenient monthly payments.
Our patients leave smiling


One stop office for all my dental needs. Extremely pleased with the friendly interaction with the staff at Lighthouse.

William Q.



One day I was at work had a bad toothache it was 5 o'clock in the afternoon. I called lighthouse dental knowing that they were going to close at 6pm. Thinking that they were going to push me off to the next day. They told me to come right in. Dr. Samuels who I been seeing the past few years took care of me right of way. I appreciate you guys for the great service!

Michael Y.



Have been seeing Dr. Joy for several years. Always happy with the service.

Christine B.



My experience at Lighthouse Dental was (as always) excellent!

Venita D.



Julie is my hygienist, and she's awesome!

Erica C.



Appreciate the flexibility in scheduling a routine cleaning that became a bit more involved. Dr Joy graciously worked in the extra procedure.

Allen D.



I love Lighthouse Dental! Maggie and Leona are fabulous hygienists. Dr. Samuals and his associates are outstanding dentists!!!

Candice D.



I had my teeth cleaned the other day and walked out feeling great. Sue the hygienist did a great job and the front desk staff were very helpful especially Gina.

Tara M.



I brought my children to the office Last week and had a great experience! Between the front office staff and everyone in back was extremely nice and very helpful. Maggie was very gentle with my kids and their cleanings. Would recommend this office to anyone.

Rebekah M.



Very friendly staff from the front desk to the hygiensts. Dr. kurzner is awesome! Friendly, takes her time to explain everything. Very caring! 11/2-Just went back here for my ZOOM whitening. Shannon was awesome! Explained everything thoroughly, was super personable and sweet and made sure I was comfortable every minute! I also love the results!!

May L.



superb as always .Maggie really does love her work.

Tres T.



The staff at Lighthouse Dental values patients care. Julie the dental hygienist is wonderful. Dr Samuel is an excellent doctor! The place is welcoming and staff are friendly.

Bernadette B.



Great job! Getting a crown

Ed B.



Julie takes such good care of me during my visits. She treats her patients like family which is why I have stayed with Lighthouse Dental for over 20 years.

Christine W.



I had a great experience with Lighthouse and I always do. Julie was very nice and very imformal. She is one of the best. Thank you!

Danielle N.



Julie the dental hygienist is amazing! She was so thorough and explained everything she was doing as she did it! I had dental surgery two months ago so I was nervous. It she was awesome! Very mindful of when something was sensitive and made my teeth feel and look soooo great! She is awesome!

Alisa D.



I have been visiting Lighthouse dental for over thirty years now and Dr Samuels is one of the best. His staff is top notch in the field of dentistry. My wife and I normally visit at least two times per year to maintain total health. Highly recommended.

Frank R.



Leona has been my hygienist for, well, forever. I go every six months and each experience has been positive. I feel like my comfort level is of the highest priority. The office is convenient, clean, and professionally staffed. I refer anyone to Lighthouse who've mentioned to me that they have had unpleasant dental experiences elsewhere. In my experience, and I've been a patient for most of my…

Laura D.



Our family has come to Lighthouse Dental for over 30 years. The staff is as friendly and proficient as any you will find and very adept at one way conversations ;-)

Ron N.



I have been with Lighthouse for more than 35+ years. Dr. Samuels stands by his work and patient satisfaction and comfort is his primary concern. The office extends itself to accommodate your busy schedule which is reflective in its posted office hours. It is always a pleasant and friendly experience to visit his practice. Patty Ulatowski

Patricia U.